TV One Screenplay Competition
2017 submission details will be available by January 2017.
---
The TV ONE SCREENPLAY COMPETITION was created to encourage and promote the production of creative, contemporary, engaging and relatable screenplays that can be turned into original movies for television. The program is designed to:
Encourage filmmakers to offer a fresh perspective and submit contemporary stories with a focus on the American black cultural experience with wide audience appeal.
Encourage filmmakers to creatively center around entertaining, heart-felt and relatable topics that resonate and appeal to African American audiences.
Expand upon the genres/formats that tell these entertaining stories. Genres include, but are not limited to comedies, romantic comedies, dramas, and family adventures (submissions should be non-period stories).
TV One awards 3 Finalist prizes and 1 grand prize, announced at the closing night event of ABFF. Finalists traditionally receive a trip to the American Black Film Festival in Miami, Florida, and the opportunity to have a scene from their screenplay read by actors at a Table Read. The Grand Prize winner receives Five Thousand Dollars ($5000.00) and the opportunity to have their screenplay developed and produced at the following year's American Black Film Festival.
2016 Winner
TALE OF A SCRIPT – written by N'Zuri Za Austin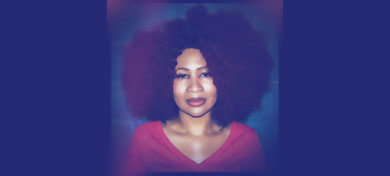 Details coming by January 2017