Web Originals Showcase
Friday, June 17, 11:00 am | COLONY THEATRE
In competition for the Best Web Original Award, presented by Comcast Xfinity.
---
2 SELF HELP BOOKS AWAY FROM BEING PERFECT
FRI, 6/17 | 11:00 AM | COLONY THEATRE
"2 Self Help Books Away From Being Perfect" is a female driven romantic comedy about a bright-eyed Brooklynite who naively uses self help principles to find love.
Director: Lopez Williams | Writer/Creator: Kimberly Young | Producers: Lopez Williams, Kimberly Young, Morris Young, Richard Monroe, Lori Stewart Tannis, Sam Baumel | Cast: Kimberly Young, DJ Cipha Sounds, Nate Gill, Carmen Lynch, Sharron Paul, Jourdan Guyton, Jared Prudoff-Smith, Lauren Besser, Gibran Saleem, Godfrey Taylor, Jr., Sue Berch
BLACK ACTRESS
FRI, 6/17 | 11:00 AM | COLONY THEATRE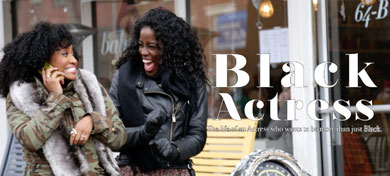 "Black Actress" is a scripted meets documentary style series. Every episode opens with the testimony of a celebrity Black actress, while viewers get to follow the life of Kori Bailey (Andrea Lewis), a struggling Black actress living in New York City, who desperately needs to get out of her own way.
Director: William Alexander Runnels | Writers: Andrea Lewis, Austin Hall | Producers: Andrea Lewis, Brian Walker, Essence Atkins, Tatyana Ali | Cast: Andrea Lewis, Allison Edwards Crewe, Rob Vincent, Tristan Wilds
---
FIRST DATES
FRI, 6/17 | 11:00 AM | COLONY THEATRE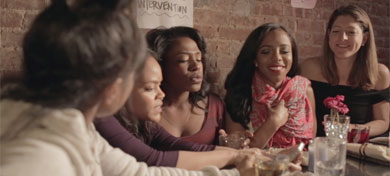 Samantha, a newly divorced political consultant, tries to get her love life back in order, only to find men, friends and her career getting in the way of finding true love.
Director: Talibah Newman | Writers: Talibah Newman, Uzo Ometu | Producers: Talibah Newman, Uzo Ometu | Cast: Angela Wildflower, Justin Sams, Shana Solomon, Laci Mosley, Andre Columbus
GET YOUR LIFE
FRI, 6/17 | 11:00 AM | COLONY THEATRE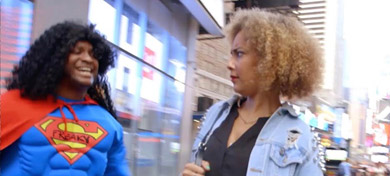 "Get Your Life" is an edgy scripted comedy about the very non-scripted life of comedian/actress Amanda Seales and her continuing effort to keep it real and find the funny amidst dating cornballs, Hollywood BS and being a new New Yorker to Los Angeles.
Directors: Amanda Seales, James Bland | Writers: Amanda Seales, Steven Chew | Producers: Amanda Seales, Issa Rae, Benoni Tagoe, Quan Lateef-Hill, Marshon Thomas | Cast: Amanda Seales, Lil Rel, Godfrey, Issa Rae, Yvonne Orji, BT Kingsley, Tehran
---
KINGMAKERS OF OAKLAND
FRI, 6/17 | 11:00 AM | COLONY THEATRE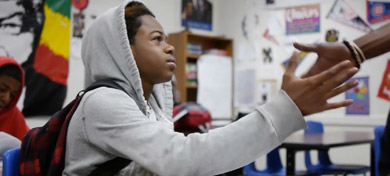 "Kingmakers of Oakland" follows the teachers and students of OUSD during the 2015-16 school year as they overcome obstacles both at school and home, and redefine what it means to be a "king."
Director: Cheo Tyehimba Taylor | Writer: Cheo Tyehimba Taylor | Producers: Christopher Chatmon, Judd Flemming, Shaka Jamal | Cast: Christopher Chatmon, Jerome Gourdine, Baayan Bakari, Jahi, AAMA students
THE MOVEMENT
FRI, 6/17 | 11:00 AM | COLONY THEATRE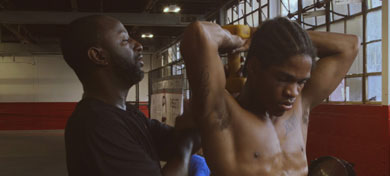 "The Movement" is an original docuseries that explores the work of individuals fighting to reclaim and recover marginalized communities and spaces across America.
Directors: Christian Mazza, Jimmy Shelton, Justine Bo | Writers: Antonia Hylton, Darnell Moore, Jimmy Shelton | Producers: Antonia Hylton, Regina Delea, John Lagomarsino