ABOUT ABFF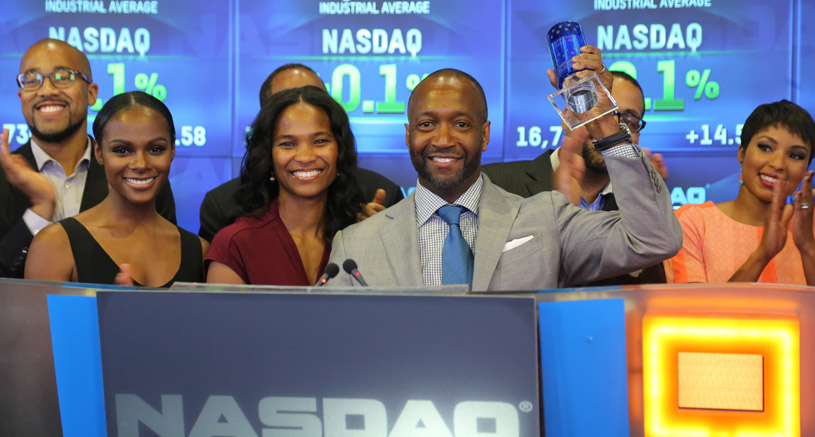 ABFF OVERVIEW
The American Black Film Festival (ABFF) is an annual event dedicated to showcasing quality film and television content by and about people of African descent, and supporting emerging artists to diversify the images and storytellers working in the entertainment industry. Annually held during the month of June, the ABFF is committed to the belief that Black artists deserve the same opportunities as their mainstream counterparts. It is recognized as the premier pipeline for Black talent in front of and behind the camera. The festival is comprised of five action-packed days of films, engaging panels, networking events and more…from the star-studded opening night screening to the exciting "Best of Festival" Awards.
Beginning in 1997, the festival was held in Acapulco, and then in Miami, Los Angeles, New York City and returned to Miami again in 2016. Founder Jeff Friday envisioned the ABFF as a vehicle to promote diversity in the film and television industry. The festival is today recognized as the nation's largest gathering of Black film and TV enthusiasts, with approximately 10,000 attendees. The 21st annual ABFF will be held in Miami, Florida, June 14-18, 2017. The Founding and Presenting Sponsor is HBO®.
A Platform for Excellence
ABFF encourages and rewards artistic excellence, providing a platform for more than 1,000 narrative feature films, documentaries, shorts and Web originals. Alumni success stories range from veteran producer Will Packer (Ride Along, Think Like A Man) to young auteur Ryan Coogler (Creed, Fruitvale Station) – testimony to the festival's mission to introduce and connect talented newcomers to the industry at large.
In addition to film screenings, each year the ABFF presents over 30 exciting events and networking activities designed to educate, nurture career development and inspire festival attendees. The festival traditionally opens with a Hollywood movie premiere, followed by independent film screenings, the ABFF Career Center with its master classes and industry information sessions, celebrity conversations, entertainment and talent discovery programs co-programmed with leading media companies (HBO, Comcast NBCUniversal, TV One). In 2015, the ABFF expanded its program to showcase more television-related content, in 2016, it was determined to find new ways to spotlight female filmmakers, and in 2017, the festival's goal is to educate festivalgoers on career opportunities within the business and innovations in entertainment technology.
An Audience of Creative Minds, Tastemakers & Game Changers
The ABFF supports artists in unprecedented ways, and has fostered a tremendous amount of goodwill in the Hollywood community. Past participants who have shown their support include: Denzel Washington, Spike Lee, Halle Berry, Morgan Freeman, Robert Townsend, Keenen Ivory Wayans, John Singleton, Anthony Anderson, Idris Elba, Morris Chestnut, Nia Long, Regina, Kevin Hart, Taraji P. Henson and Common. The festival annually attracts a core audience of artists, entertainment executives and upscale film enthusiasts from around the world.
The ABFF generates more than a billion media impressions each year. It has been featured in mainstream as well as African American, entertainment and trade outlets including The New York Times, People, Ebony, Essence, Black Enterprise, Variety, The Hollywood Reporter and AOL HuffPost.
The ABFF partners are essential to its long-term success, which, in turn, contributes to the growth of a more diverse America. Top-tier corporations engage in partnerships with the ABFF to promote their brands, services and multicultural initiatives to the festival's highly desirable audience. It also receives support from television broadcasters, film studios and the Motion Picture Association of America (MPAA)–all working to identify and cultivate relationships with diverse talent. The ABFF is a property of ABFF Ventures, a multifaceted entertainment company specializing in the production of live events, television and digital content targeted to upscale African American audiences.