2016 Narrative Features "World Showcase"
REGAL THEATRE | Times vary. See listing below each film.
---
HALFWAY
103 MIN
THU, 6/16 | 11:00 AM | REGAL THEATRE 18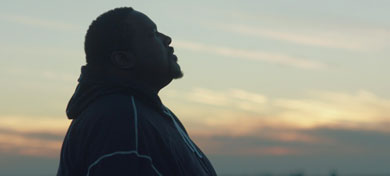 A recently released convict finds himself trapped between his urban criminal past and his new life on probation as the only back man in a conservative, white Wisconsin farming town.
Director: Ben Caird | Writer: Ben Caird | Producer: Jonny Paterson | Cast: Quinton Aaron, Jeffrey DeMunn, Gillian Zinser, Amy Pietz, TJ Power, Marcus Henderson
KILLING LAZARUS
117 MIN
THU, 6/16 | 1:58 PM | REGAL THEATRE 18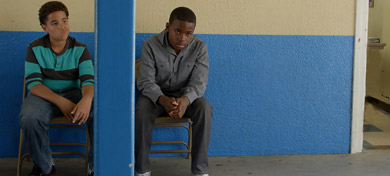 Childhood friends turned adult drug dealers struggle to define what's next in their strained friendship. Anything but typical, "Killing Lazarus" is unlike anything you've seen.
Director: Desmond Faison | Writer: Desmond Faison | Produces: Jahmela Biggs | Cast: Deji LaRay, Tracey Dukes, Wade Maurice Johnson, Jr., Robert Davis, Jahmela Biggs, Rome Green, Jr., Amanuel Richards, Shayla Hale, Billy Mayo
---
ILLICIT
119 MIN
World Premiere
THU, 6/16 | 5:05 PM | REGAL THEATRE 17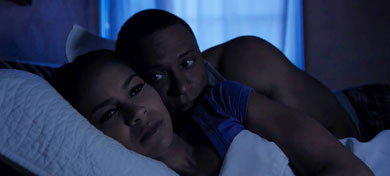 Sasha and Guy's marriage is tested when they are independently seduced by sexy, young lovers, both with dark pasts and hidden nefarious agendas.
Director: Corey Grant | Writers: Corey Grant, Lanett Tachel | Producers: Kevin Fleming, Lanett Tachel Corey Grant, McKinley Freeman, David Ramsey | Cast: David Ramsey, Shireen Crutchfield, McKinley Freeman, Michele Weaver, Lanett Tachel, Dean Cain, Vivica A. Fox, Dionne Gipson, Michael Monks, Essence Atkins, Vincent A. Ward, Sade Kimora Young, Durrell "Tank" Babbs, Charlie Farrell, Adam Senn
FINDING HER
90 MIN
U.S. Premiere
THU, 6/16 | 8:19 PM | REGAL THEATRE 17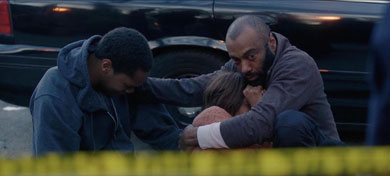 Monique Watson goes missing. Police are not doing anything to find a lead. The mission drops on the desk of journalist Christian Baker.
Director: Vlad Feier | Writers: Vlad Feier, Peter Gutter | Producers: Vlad Feier, Ana Paula Rivera, Regina Bang | Cast: Johnny Whitworth, Maurice McRae, Afton Williamson, Jeremy Holm, Larry Pine, Danny Johnson
---
SECRETS
107 MIN
FRI, 6/17 | 1:53 PM | REGAL THEATRE 18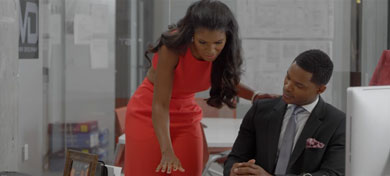 When a successful businessman has a sexual appetite larger than what's on his plate at home, chaos erupts. Tarron's irresistible co-worker serves it up, while his wife, who's ironically named Secret, releases a few secrets of her own.
Director: Juwan Lee | Writers: Juwan Lee, Jamal Hill | Producers: Jamal Hill, Kia Hicks Freeman, Gregory Freeman | Cast: Harold Moore, Denyce Lawton, Denise Boutte, Dennis White, Tobias Truvillion
9 RIDES
86 MIN
SAT, 6/18 | 11:00 AM | REGAL THEATRE 17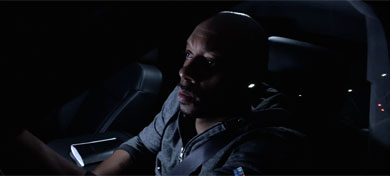 On the busiest night of the year, an Uber driver in Los Angeles gets life-changing news.
Director: Matthew A. Cherry | Writer: Matthew A. Cherry | Producers: Jerome Caldwell, Matthew Keene Smith, Datari Turner, Monica Young, Natasha Ward, Jaia Thomas, R. Vaughn Gill | Cast: Dorian Missick, Omar J. Dorsey, Robinne Lee, Xosha Roquemore, Amin Joseph, Thomas Q. Jones, Skye P. Marshall, Aasha Davis, Sujata Day, Tracie Thoms