ABFF TALKS
---
NBCUNIVERSAL FIRST LOOK PANELS
A two-part panel discussion presented in association with MPAA
THU 6/14 | 12:00 PM – 1:30 PM | LOEWS HOTEL, AMERICANA 3
12:00 PM – 12:45 PM: THE FIRST PURGE

|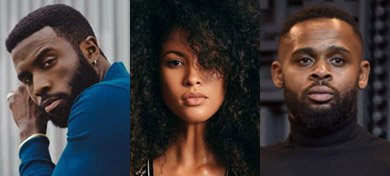 Panelist(s): Y'lan Noel, Lex Scott Davis, Gerard McMurray
Moderated by Angela Rye
|
|
|
|
12:45 PM – 1:30 PM: BEHIND THE LAUGHS ON NBC'S MARLON AND TRIAL & ERROR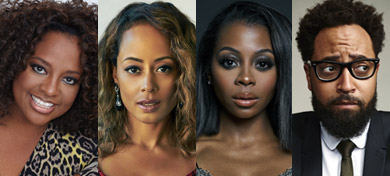 Panelist(s): Sherri Shepherd, Essence Atkins, Bresha Webb, Diallo Riddle
Moderated by Kym Whitley (Curb Your Enthusiasm)
---
BLACK LOVE:
CLIPS & CONVERSATIONS
|
THU 6/14 | 3:30 PM – 5:00 PM | LOEWS HOTEL,
AMERICANA 3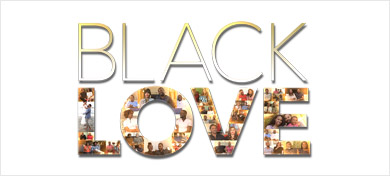 Join Tommy and Codie Oliver, the creators of OWN's BLACK LOVE docuseries, along with Michael Jai White & Gillian Waters and Devale & Khadeen Ellis, as they discuss love and marriage in the Black community and share exclusive clips from upcoming BLACK LOVE episodes.
STRONG BLACK LEAD:
THERE'S NO ONE WAY TO BE BLACK
Presented by Netflix
FRI 6/15 | 3:00 PM – 4:30 PM | LOEWS HOTEL,
AMERICANA 3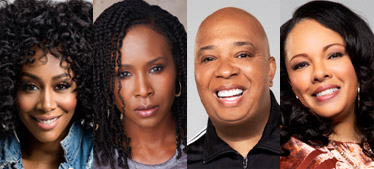 Panel will focus on the creation of strong black lead characters-from script to screen-including writing tactics and production aspects.
Panelist(s): Simone Missick (Marvel's Luke Cage), Sydelle Noel (GLOW), Britney Young (GLOW); Rev. Run, Justine Simmons (All About the Washingtons)
Moderator: Sylvia Obell, BUZZFEED
---
HOT IN HOLLYWOOD
Sponsored by American Airlines
FRI 6/15 | 7:45 PM – 9:00 PM | LOEWS HOTEL,
AMERICANA 3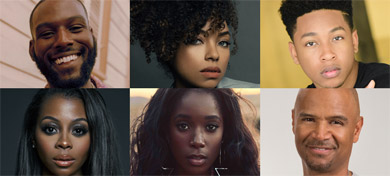 A panel discussion about the state of the industry with some of the most talented and popular black artists on both sides of the camera. These stars are making their impact in Hollywood and have had great success by virtue of multiple projects in the last year.
Read More

Take this rare opportunity to hear their stories, their goals and what it feels like to be Hot in Hollywood.

Panelist(s): Kofi Siriboe (Queen Sugar, Girls Trip), Jacob Latimore (The Chi), Logan Browning (Dear White People), Ashley Blaine Featherson (Dear White People) and Bresha Webb (Marlon)

Moderated by Dondre Whitfield (Queen Sugar)
WITHOUT A NET: THE DIGITAL DIVIDE IN AMERICA
Presented by Verizon
SAT 6/16 | 11:30 AM – 1:00 PM | LOEWS HOTEL,
AMERICANA 3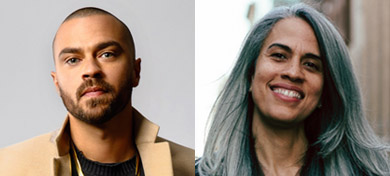 This film explores the disparity of access to technology and the effect it has on public school students. Lack of financing for bandwidth and devices in lower income communities is ensuring that the poverty gap will continue to widen—though unnecessarily so.
Read More

With a focus and commitment to equalizing the playing field, all students can receive an education that will allow them to compete on the same level as all of their peers.

Immediately following this screening, an esteemed panel of experts in technology, social economics and education will discuss career prospects for African Americans in the tech field, with proper training and access.

Panelist(s): Jesse Williams (Grey's Anatomy) and Mimi Valdés (producer, Hidden Figures, Roxanne, Roxanne)

Moderated by Rose Kirk, Chief Corporate Social Responsibility Officer, Verizon
---
CONVERSATION WITH RYAN COOGLER
Sponsored by Marvel
SAT 6/16 | 4:30 PM – 5:45 PM | NEW WORLD CENTER PERFORMANCE HALL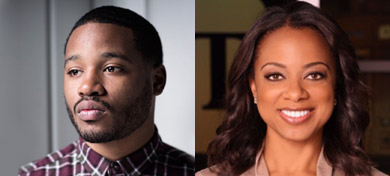 Ryan Coogler is a film director, producer, and screenwriter who hails from Oakland, California. A graduate of USC film school, his directorial skill first captured the industry's attention when he won the HBO Short Film Award for his film Fig, at the 2011 American Black Film Festival (ABFF).
Read More

From there he went on to direct his debut feature film, Fruitvale Station, which won the top audience and grand jury awards at the 2013 Sundance Film Festival. He has since co-written and directed the seventh film in the Rocky series Creed (2015), and Marvel's Black Panther (2018), a cinematic blockbuster that smashed multiple records at the box office and established itself as the third-highest grossing Marvel movie of all time. Coogler's work as an auteur has triumphantly received both critical acclaim and commercial success. In 2013, he was included in Time magazine's list of 30 people under 30 who are changing the world and in 2016 he received the Rising Star Award at the ABFF Honors, broadcast on BET.

ABFF is exceptionally proud of its alumnus Ryan Coogler and his outstanding accomplishments. You don't want to miss this conversation.

Moderated by Nischelle Turner, Entertainment Tonight