BUSINESS OF ENTERTAINMENT SEMINARS
---
KILLER CREATIVITY: A NEW BREED
Presented by BET
THU 6/14 | 11:30 AM – 12:45 PM | THE BETSY HOTEL, GALLERY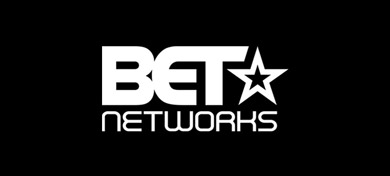 From the silver screen to the golden age of television, to the prevalence of streaming platforms and mobile entertainment, CREATIVITY drives the content that is thriving. Taking cues from the cultural landscape, as well as one's imagination and personal experiences, artistic voices are courageously shaping the future of storytelling.
Read More

Join our conversation with some of the visionary creative forces leveraging authenticity, innovation, and boldness to make a memorable mark in the industry.

Panelist(s): Qasim Basir (A Boy. A Girl. A Dream.), Storm Saulter (Sprinter), Deniese Davis (COO, Color Creative TV)
UNLOCKING THE MYSTERY OF DEAL POINTS
|
THU 6/14 | 2:15 PM – 3:30 PM | THE BETSY HOTEL, GALLERY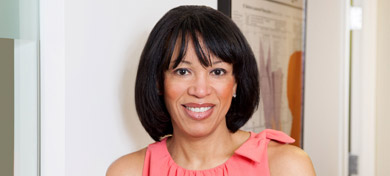 This session is intended to help filmmakers navigate the major deal points of a distribution agreement. The focus will be on digital, non-theatrical and licensing deals. Key topics will include the "optimal" grant of rights, territorial rights issues, customary payment models, delivery and E&O expectations and other common "asks" by the distributor.
Read More

The discussion will address concerns for working with multiple distributors and also discuss ways to create leverage and avoid the top mistakes during negotiations.

Led by Lisa E. Davis (Entertainment Attorney, Frankfurt Kurnit Klein & Selz PC)
---
PATH TO POWER
Sponsored by AT&T
THU 6/14 | 8:15 PM – 10:00 PM | BY INVITATION ONLY

|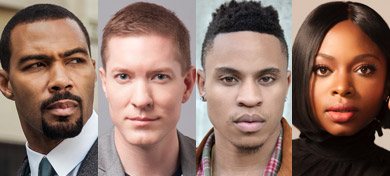 A panel discussion featuring the stars of the popular show, Power, who will share their journey to success with the audience.
Panelist(s): Omari Hardwick, Joseph Sikora, Rotimi, Naturi Naughton
Visit the DIRECTV NOW Exhibit on Wednesday, June 13 from 11AM-7PM for your chance to join the guest list for this event.
NETFLIX ORIGINAL FILM: INCLUSION & DIVERSITY
|
FRI 6/15 | 11:30 AM – 12:15 PM | THE BETSY HOTEL,
GALLERY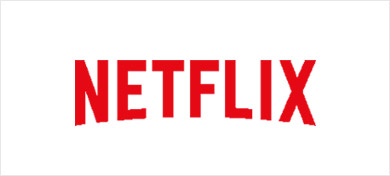 The Netflix Original Film team is coming to ABFF to talk about inclusion and diversity. They're looking for up and coming African-American writers and filmmakers as well as freelance crew members. Netflix would also like to diversify the content and on-the-ground production teams.
Read More

Panelist(s): Noelle Green, Physical Production, Original Films; Tahirah Gooden, Development & Production, Original Films; Funa Maduka, Content Acquisitions, Global Independent Feature Films & Documentaries.
---
TURNER PRESENTS
DEVELOPMENT DEMYSTIFIED
Presented by Turner
FRI 6/15 | 2:00 PM – 3:45 PM | THE BETSY HOTEL,
GALLERY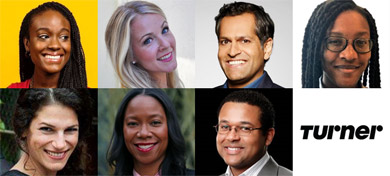 Please join us to discuss the television and film development process as presented by experts in the field from major networks and studios: Turner, HBO & Warner Brothers. Learn how to land a development meeting, present in the meeting, and prepare your material for review by the gatekeepers.
Read More

Talent representatives may also be on hand to give guidance on how to secure the right agent or lawyer.

Panelists: Olivia Morris (TBS, Manager, Original Programming & Development) Maura Freerick (TNT, Manager, Original Programming & Development) Rohit Sang (TruTV, Executive Producer in Original Programming and Development) Ada Chiangahna (HBO ,Director of Comedy Programming) Rebecca Windsor (Director of the Warner Bros. Television Workshop) Niija Kuykendall (Senior Vice President, Production at Warner Bros) John Meigs (Attorney and partner at Hansen, Jacobson, Teller, Hoberman Newman, Warren, Richman, Rush & Kaller, LLP)

3:15 PM – 3:45 PM: Network with Turner Development Executives
|


WRITE OR DIE
Sponsored by Color of Change
FRI 6/15 | 4:45 PM – 6:00 PM | THE BETSY HOTEL,
GALLERY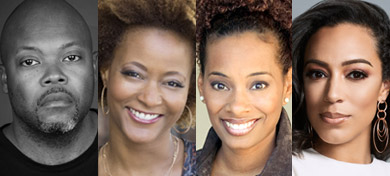 The work from these change agents has moved the artistic needle just as much as its moved box office figures, TV ratings and subscriber interests. Committed to influencing culture and perspectives, the work of these writers demonstrates unparalleled dedication to bringing multicultural stories to the forefront of entertainment.
Read More

They fearlessly deal with issues of race, gender, sexuality and economic disparities, making them some of the most highly sought after content creators in this business.

Introduction by Kristi Henderson, Senior Director Influencer Engagement, Color of Change

Panelist(s): Cheo Hodari Coker (Marvel's Luke Cage), Karin Gist (STAR), Kriss Turner Towner (Greenleaf)

Moderated by Angela Rye, CNN Political Commentator
---
BLACK WOMEN AND EXPERIMENTAL STORYTELLING: EMERGING TECHNOLOGIES AND INNOVATIONS IN CINEMA
Presented by Facebook and programmed in association with
Daughters of Eve
SAT 6/16 | 1:00 PM – 2:15 PM | THE BETSY HOTEL,
GALLERY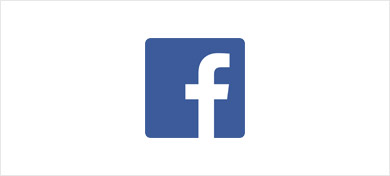 This event will feature a screening of selected works from the 2018 Kathleen Collins Innovators and a talkback with the filmmakers.
Panelist(s): Natalie Bullock Brown, Filmmaker, Scholar (Baartman, Beyoncé & Me); Taura Musgrove, Multimedia Filmmaker (Freedom Fighter); Ayoka Chenzira, Pioneering Filmmaker, Animator, Digital Media (Alma's Rainbow; Hairpiece: A Film for Nappyheaded People)
Hosted by Terri Prettyman Bowles and Dr. Michele Prettyman Beverly
|




|


GODCOMPLX: A CASE STUDY IN DIVERSITY
Sponsored by Google
|
SAT 6/16 | 3:45 PM – 5:00 PM | THE BETSY HOTEL,
GALLERY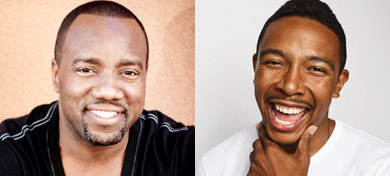 This Google-funded web series is a model for diversity in Hollywood. Come hear from Season 2 directors, producers, and writers behind the series about the creation of the show, why Google is involved in the entertainment space, and how you can help create positive perceptions about tech.
Panelist(s): Allen Maldonado, Nzinga Blake, Nakisha Celistan, Morenike Joela, Daraiha Greene, Global Partnerships Manager, Community & Business Inclusion, Google
Moderated by Malik Yoba