LOUNGES & ATTRACTIONS
---
AMERICAN AIRLINES PASSHOLDER LOUNGE
THU 6/14 & FRI 6/15 | 10:00 AM – 5:00 PM | LOEWS HOTEL, AMERICANA 4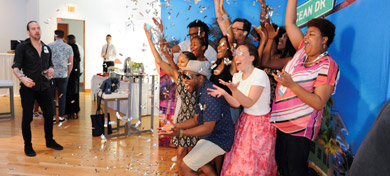 Network with fellow attendees, celebrate our history, and meet the official 2018 Filmmakers in the American Airlines Passholder Lounge.
Read More

THURSDAY 6/14

11:30 AM: Meet the Filmmakers (Documentary)

1:00 PM: Meet The Filmmakers (Web Series)

2:15 PM – 3:15 PM: Happy Hour

4:15 PM: Meet the Filmmakers (Narrative Features)

FRIDAY 6/15

1:00 PM: Meet the Filmmakers (HBO Short Film Competition)

1:45 PM – 2:45 PM: Happy Hour

3:30 PM: Meet the Filmmakers (Emerging Directors)
INDUSTRY EXHIBITS
LOEWS HOTEL, AMERICANA FOYER

|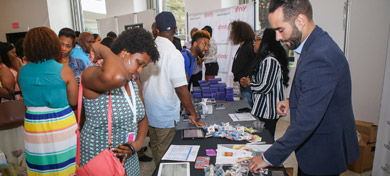 The ABFF Industry Expo provides ABFF attendees with access to information from a variety of industry-related companies, including networks, studios, unions, and distribution companies, during the festival week. Participating companies will be open to festival participants daily.
Read More

WEDNESDAY 6/13

11:00 AM – 4:00 PM:

HBO EXHIBIT

Meet and network with HBO's Talent Acquisition team to discuss full time and internship job opportunities in Media Relations, Creative Marketing, Consumer Marketing, Programming, and more.

11:00 AM – 7:00 PM:

DIRECTV NOW EXHIBIT

Visit the DIRECTV NOW booth on Wednesday, June 13 from 11AM-7PM for your chance to join the guest list of Path to Power, featuring cocktails and an exclusive panel discussion with members of the cast of Power.

THURSDAY 6/14

10:00 AM – 1:00 PM:

TV ONE EXHIBIT

Meet and greet the cast of "Down for Whatever" and actors from "ATL Homicide" at the TV One Booth at the ABFF Industry Expo. Also, enter the TV One raffle when you visit the TV One booth to win tickets to TV One's VIP Star-Studded private dinner, here in Miami, and TV One swag! Stop by and "Represent" with TV One. (ATL Homicide's Angelo Diaz & Chris Diaz from 10a to 11a, Down for Whatever's Bre-Z and Imani Hakim from 11a to 12p and LeToya Luckett & Hosea Chanchez from 12p to 1p)

3:30 PM – 6:30 PM:

CAA EXHIBIT

Come meet and learn from CAA's HR Executive, Diversity & Inclusion, Kristena D. Hatcher. Kristena is partnering with leadership to solidify the overall D&I business strategy, ensuring Creative Artists Agency ("CAA"), the world's leading full service entertainment, media, and sports agency, fosters an environment inclusive of more diverse voices, from diverse backgrounds across its workforce. Kristena will share information educating attendees seeking to pursue a career on the business side of entertainment.

FRIDAY 6/15

10:00 AM – 1:00 PM:

EXHIBIT 1: PLANNED PARENTHOOD FEDERATION OF AMERICA

Sex, Politics, Film & TV Film and TV play a vital role in depicting the diversity within our own communities — especially in our relationships, sexuality, and how we take care of ourselves. Swing by the Planned Parenthood Expo to learn more about incorporating accurate and nuanced stories related to our bodies, sexuality, and what it means to Stand With Black Women.

EXHIBIT 2: ATLANTA MAYOR'S OFFICE OF FILM & ENTERTAINMENT

Are you a filmmaker, music artist or digital entertainment entrepreneur? Learn from Atlanta Mayor's Office of Film & Entertainment and Invest Atlanta about what financial incentives, funding opportunities, location diversity, production resources and professional support is available in ATLANTA as you plan your next production.

3:30 PM – 6:30 PM:

COMCAST XFINITY EXHIBIT

At Comcast NBCUniversal, we want to be reflective of the communities we serve. We want diversity in front of the camera, behind the camera and in the business. Everyday thousands of our employees have a chance to make an impact and to build incredible experiences that touch millions.

Please visit our expo as we celebrate Black Music Month with a special CELEBRITY MEET AND GREET featuring TV and music stars, Ryan Destiny from 4:00-4:30pm and Jacob Latimore from 4:30-5:00pm.

SATURDAY 6/16

9:00 AM – 12:00 PM:

ABFF 2019 EXHIBIT: COOL PEOPLE, HOT CONTENT

Stop by for a chance to win a free trip to the 23rd annual ABFF and get first look at our 2019 key art.
---
LINCOLN ROAD DINE AROUND
THU 6/14 & FRI 6/15 | 6:30 PM – 8:30 PM | LINCOLN ROAD
SAT 6/16| 6:00 PM – 8:00 PM | LINCOLN ROAD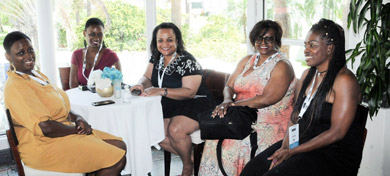 Enjoy special discounts for ABFF pass holders at participating restaurants on Miami Beaches iconic retail strip Lincoln Road. Visit the festival app for list of restaurants and discount info.
CADILLAC VR LOUNGE
THU 6/14 | 10:00 AM – 5:00 PM | LOEWS HOTEL, COWRIE 2
|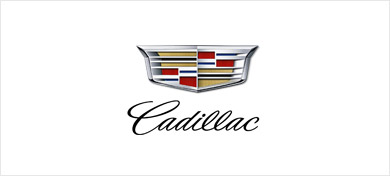 Join us at the Cadillac VR Lounge. Come in and build the first-ever XT4 Sport crossover with an immersive virtual reality experience and get the chance to receive a limited edition 2018 ABFF T-Shirt.
SOBE Passholders are invited to a special private VR experience with celebrity guests. Cocktails and Hors d'oeuvres will be served.
Private Event: 1:30 PM – 3:30 PM